You will find the charm of olden days in this authentic Languedoc stone house. Casa Lavineira is an elegant and comfortable vacation home suitable for up to 4 people.
Built around 1820, renovation work and decorating have been undertaken since 2015 in this 110 m² home, keeping the original stone walls and wood beams, and decorating with materials respecting the environment (stone, wood, clay).
Casa Lavineira is ideal for couples, a small family, with friends or solo.
The view is of the rooftops or a quiet little street, and the village shops (café, restaurants, grocery store, bakery & drugstore) are located just minutes away by foot.
When you are looking for a well located and calm place in the real south of France, in the heart of the winemaking Minervois region, Casa Lavineira is the place to stay.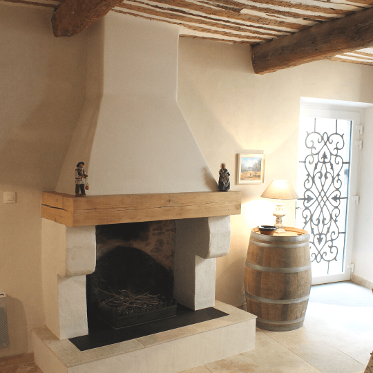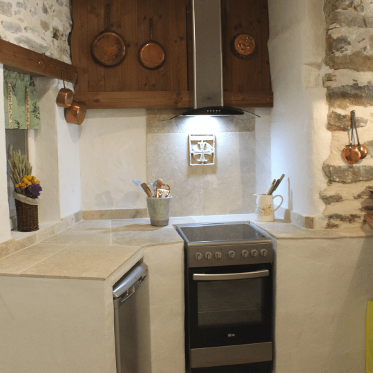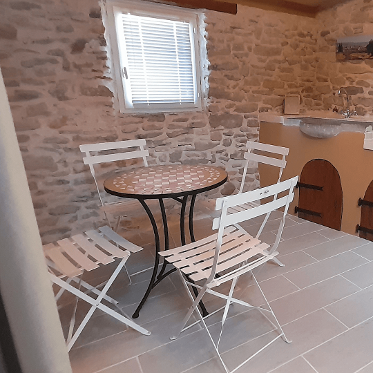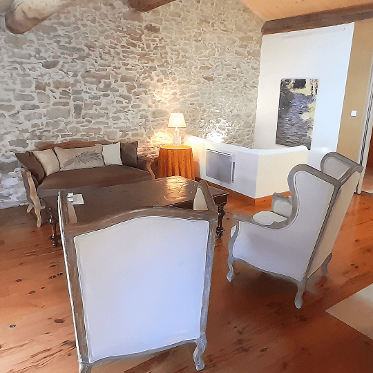 The House
✔2 nights minimum ✔arrival : 4pm ✔departure : 11am ✔animals not permitted ✔non-smoking ✔key box ✔games & books ✔fans (summer) ✔washer ✔dryer ✔CD player ✔welcome gift ✔free WIFI ✔ironing table ✔iron ✔3 seater couch ✔armchairs ✔Living room ✔dining room ✔cleaning products ✔smoke alarm ✔wood fireplace ✔vacuum cleaner and broom ✔extra bed not available ✔local information book ✔free public parking nearby ✔kids from 10 years old
The Kitchen
✔peninsula with 2 stools ✔toaster ✔coffee machine ✔electric kettle ✔kitchen utensils ✔refrigerator ✔microwave oven ✔oven ✔cooking range ✔French coffee press ✔kitchen towels ✔natural dish washing liquid ✔sponge ✔salt, pepper, oil & vinegar ✔fire extinguisher ✔emergency kit ✔paper towels ✔range hood ✔coffee, tea, herb tea & sugar
The 2 Bedrooms
✔double bed [140] ✔extra comfy mattress and mattress cover ✔wardrobes and clothes hangers ✔fans ✔bed linens ✔bath towels ✔window screens ✔remote controlled bedside lamps ✔USB phone chargers
The Bathroom
✔walk-in shower ✔hair dryer ✔natural liquid soap/shampoo ✔commode ✔toilet paper ✔towel ✔non-fog mirror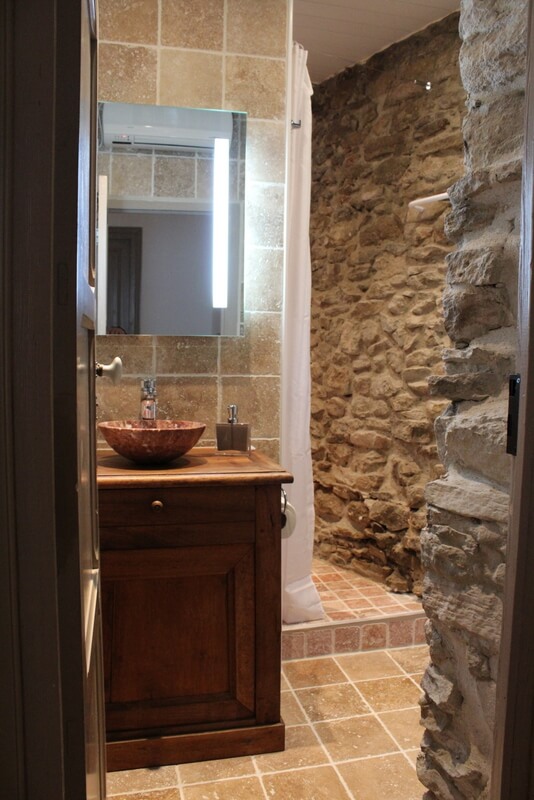 ©