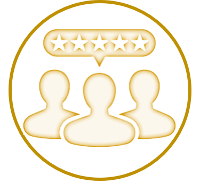 " Exceptional in every way"
- Jessica S., Greenbay, WI (USA) -
"We just returned from this enchanting and quite perfect home in a charming area of France.We are already planning to return!"
- S.S., Cornelius, NC (USA) -
"This is everybody's dream come true"
- K.T., Blowing Rock, NC (USA) -
This house in La Livinière was the perfect location to explore the Languedoc region in the south of France. There are so many diverse things to see. The owners, Jackie and Chris recognized this and have totally refurbished this medieval village home (from early 1800s) to make it a great base from which to explore the region. The small town is surrounded by vineyards and olive orchards and supports many local wine makers. The house is in the center of town and an easy walk to a fantastic restaurant, along with small grocer, bakery and pharmacy. The owners provided everything that we needed so that left the days open to exploring the area. They put together an extensive itinerary package that showcases so many diverse activities of the Languedoc region, we were busy all day. They even included restaurant recommendations. If you want a relaxing, low stress vacation and like to explore without large tourist crowds, you should spend your time here.
- G.&J. B., Martin, NC (USA)
"We are so thankful to have discovered this little piece of paradise on earth"
- J.P., Charlotte, NC (USA) -
"[...] You will find your home to be amazing, new yet old world charm...bedrooms with ohhh so comfy beds...Jackie and Chris were always there if I needed them [...]"
- Cindy W., Saluda, SC (USA) -
"Thank you for such a very nice house [...] I will speak highly of your place to my clients. See you again soon in La Livinière"
- Jiri M., Poděbrady (République Tchèque) -
Very warm welcome, beautiful house marvelously renovated. The beds were so good! Chris is there to help you out about where to go and explore. Super stay!
- S. P., Thorigné-Fouillard (France)