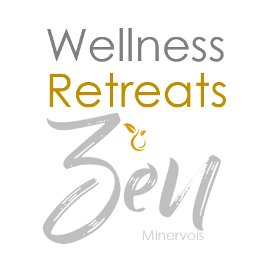 Step back and take the time to find yourself, to relax and appreciate the moment. Pause your life for a weekend.
Come and grow in a supportive environment and reinvent your way of thinking and doing.
Mother nature is always present throughout your stay and will help you reconnect and nourish your spirit, reminding you that you can take better care of yourself and others.
We offer a holistic and energetic approach designed for deep relaxation and healing, to teach you that life is really not all about rushing here there and everywhere. You will practice deep mindfulness. Your stay with us will bring you greater self-confidence through the concept of letting go.
We provide you with a safe and non-judgemental environment, to awaken your vitality and release your stress patterns, while integrating conscious energetic alignment.
This retreat is adapted to you and your needs. You will receive tools to prolong your experience and put in place new personal strategies in your everyday life.
We have created for you this
Wellness Retreat for Men
YourRetreat's Timeline
from Friday 2:00 pm to Sunday 11:00 am for one person

breakfasts and welcome apéritif included
Friday
Arrival between 2:00 and 3:00 pm
4:30 – 6:00 pm Olive Wood Energy Massage with local olive oil and natural essential oils
Saturday
10:00 -11:30 am Wellness Session
(Energy Healing, Assisted Stretching, Back Massage)
2:30 - 4:30 pm Inner Discovery Session and Connection to Nature
(Guided Nature Walk, Mindfulness Meditation, Sylvotherapy & Grounding around an 800 year old Cade tree, in the middle of our lavender field and the A.O.C. La Livinière vineyards)
Sunday
9:00 -10:15 am Energy Healing Session
(A time to truly let go, to relax the body and the mind)
11:00 Departure
► Includes rental of
Casa Lavineira, sheets, towels, toiletries, Wifi, local information book (shops, restaurants, gas stations...), coffee, tea, herb teas, breakfast, lunch & dinner.
Pick-up at the Lézignan-Corbières or Carcassonne train stations, or the Carcassonne International airport available upon request (included).
► Arrival between 2:00 and 3:00 pm
► Departure at 11:00 am
Cancellations
► 50% refund if cancelled more than 15 days before scheduled arrival date
► No refund if cancelled less than 15 days before scheduled arrival date
► The security deposit is fully refunded in case of cancellation (-10€ fee)
Other
► Sorry, no pets
► The security deposit will be fully refunded within 24h upon satisfactory inspection of the house after departure (-10€ fee)
► We recommend you take out third party travel insurance.
☼
©Casa Lavineira