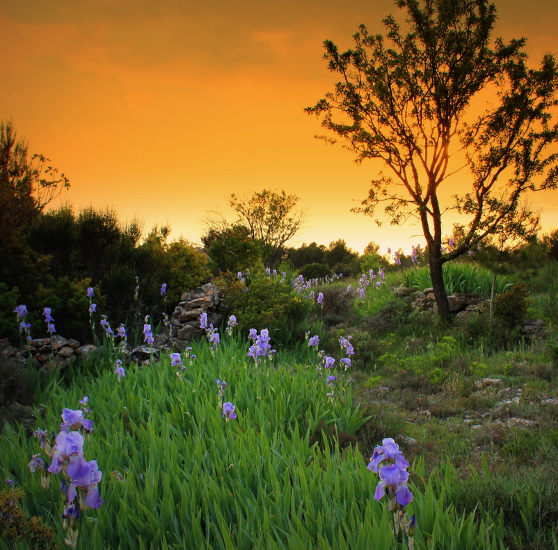 The Village of La Livinière
Where Vineyards meet Olive Orchards
With about 550 inhabitants, La Livinière is known for its more than 20 wine makers, its A.O.C. and its two historic churches. But it is also home to over 10000 olive trees, an incredible number of Capitelles (stone shacks built to protect the field workers and their animals). La Livinière dates back to the year 990, but ancient roman settlements, as well as dolmens have been found nearby.A beautiful and authentic medieval village, where the songs of the summer cicadas give way to the song of the grape harvest in the fall, the olive harvest early winter and the maintenance of the vineyards the rest of the year. La Livinière lives in a close relationship with mother nature, nestled in the foothills of the Black Mountain, and overlooking the Corbières mountains and the Pyrenees on a clear day.
A Region with Remarkable Wine
Unleash your Epicureanism
Epicureanism is a system of philosophy based on the teachings of Epicurus, founded around 307 B.C. It teaches that the greatest good is to seek modest pleasures in order to attain a state of tranquility, freedom from fear and absence from bodily pain. So delve into the pleasures of the earth and find solace with our remarkable wines while bathing in the authenticity of our unique Terroir.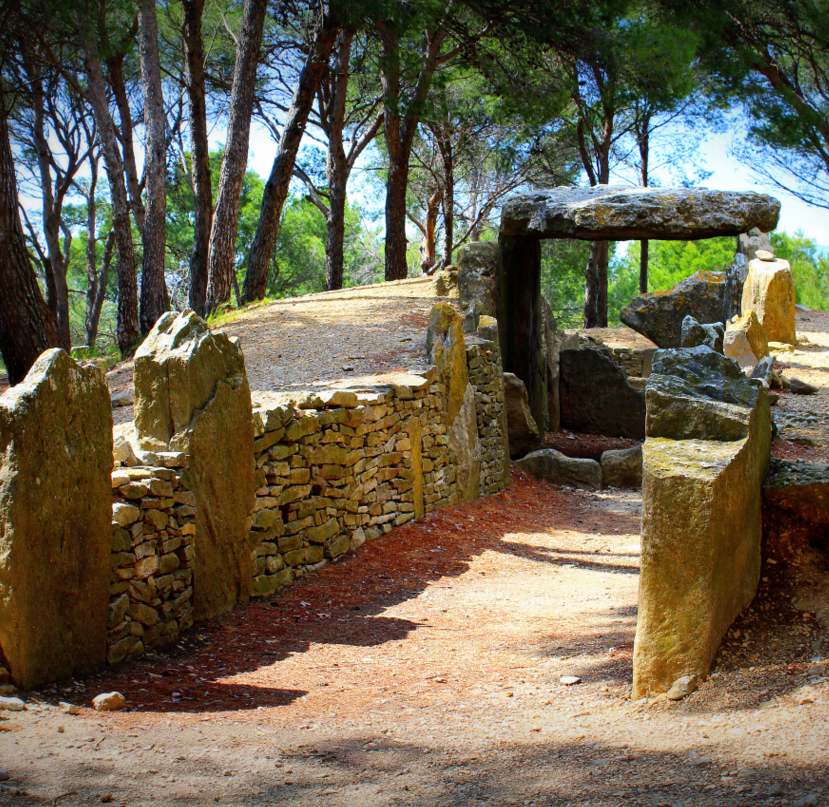 Unleash the Explorer in You
The perfect base from which to explore all the delights of the magical Occitanie region. Local activities include fine dining, sightseeing, cycling, castle hopping, hiking, water sports, fishing, golf, horseback riding, walking the vineyards, wine tastings, or simply lazing under the Epicurean sun.
Easily accessible by plane, train or car, Casa Lavineira is 45 minutes from the Mediterranean coast, 35 minutes' drive from the nearest airport (the Carcassonne airport) and the medieval town of Carcassonne, and just a stone throw away from countless cultural and historical sights.
We provide you with a list of nearby restaurants, grocery stores, gas stations and other pertinent information to simplify your stay without wasting any guessing time.
Within 35 minutes or less
We are less than 35 minutes away from tourist sites and activities for every taste. What follows gives you an idea of some of the best things to do in our beautiful region.
We have also created optional sightseeing itineraries which you can follow in order to not miss out on the must places to visit.
Canal du Midi
The Canal du Midi is only 10 minutes away and offers walkers and cyclists many miles of beautiful trails to enjoy. A UNESCO world heritage site since 1997, this massive project came to life over 350 years ago, mainly for wine-carrying barges from Sète to Bordeaux. Today, it is a thriving tourism destination and one can rent boats or catch a boating tour in Argens-Minervois, Capestang, La Redorte or Béziers.
Cité de Carcassonne
Carcassonne, another UNESCO World Heritage Site and home to the fascinating Cité, is an unmissable destination. The largest walled city in Europe with its two sets of ramparts and 52 towers, The Cité de Carcassonne is a short drive to the south-west and no visit to this area should be contemplated without exploring this magical place. Established in pre-Roman times, the Cité was a major fortress for many centuries. Renovated in the 19th century by Violet-le-Duc, it is a perfect example of a medieval city with a maze of narrow streets laden with shops, a magnificent cathedral and a countal castle. Summer visitors can enjoy the world famous fireworks display on July 14th and the Festival with international artists. The Cité is lit up every evening throughout the year and is a stunning sight, and a favorite for an evening drink at sunset.
Dolmens
It only takes 10 minutes to reach the Allée Couverte de Saint-Eugène, located in a grove of pines on the way to Carcassonne. It is believed to date back to at least three thousand years.
Going the other way towards Siran, you will find the Dolmen des Fades, another ancient covered walkway/burial dating back 5000 years.
La Cité de Minerve
Only 20 minutes away, the site has been inhabited since prehistoric times, and Minerve was once
an imposing medieval Cathar city, built by the Viscounts of Minerve.
In 1210, Simon de Montfort, military leader of the crusade against the Cathar heretics (the Albigensian Crusade), besieged the town. Bombarded and dying of thirst, the Perfects (as the Cathars were known) refused to renounce their faith and were burnt at the stake. Today, a commemorative monument reminds visitors of this troubled period of Languedoc history.
Located on a rocky spur, this stone-built village is nestled in a little valley among vineyards, olive groves and chestnut trees. Filled with mystery and authenticity, with little gardens and cobblestone paved streets , Minerve counts many artists and craftsmen.
Water Sports
The Lac (lake) de Jouarres is located 10 minutes away from Casa Lavineira, and the Lac de laCavaillère close to Carcassonne, which offer swimming, sunbathing and water sports to escape the Summer heat!
The Eaurizon Center is just 20 minutes away in Puichéric and offers kayak and paddle-boarding, along with canyoning trips.
Vignobles et Dégustations de Vin
We are located in the heart of the Minervois wine country, and a stay at Casa Lavineira provides you with the perfect opportunity to explore the many up-and-coming wine makers of our area. Appellations within easy access include: Corbières, Minervois, Fitou, St-Chinian, St-Jean, La Clape, and the original sparkling wines of Limoux. But you can also just stay in our village and discover the beautiful creations of our more than 20 wine makers and the A.O.C. Minervois La Livinière.
Walks and hikes around the Village
There are 3 walking trails that start from the village, from the front of the post office. They will lead you to the old lime ovens and lots of "capitelles" (little stone shacks) located in our contryside. The sentier des fours à chaux is marked in blue ? and the sentier des Lauziès in yellow ?. Le Chemin du Cade is marked in brown ? over a white background, and Le Chemin des Oliviers is marked in green ?.
The rich Mediterranean flora will surprise you year round.
Hiking and Biking the Montagne Noire
There is an enormous variety of hiking and biking trails in the Montagne Noire, just 15 minutes up the road (Ferrals-les-Montagnes). There you will encounter cooler temperatures in the hot summer months. Sunny days and cooler temperatures in Spring and Fall are ideal for exploring the vast and beautiful Haut Languedoc Regional Park.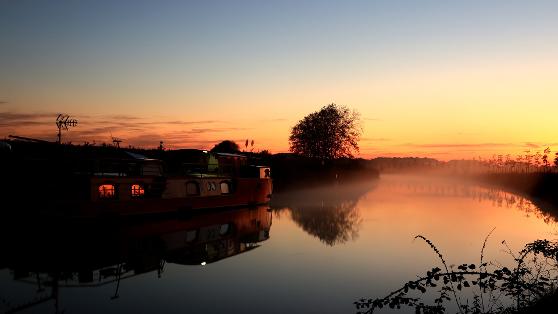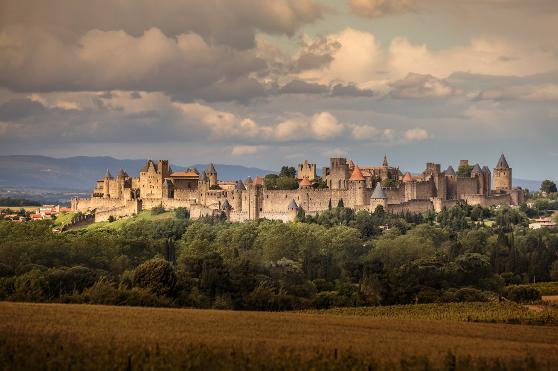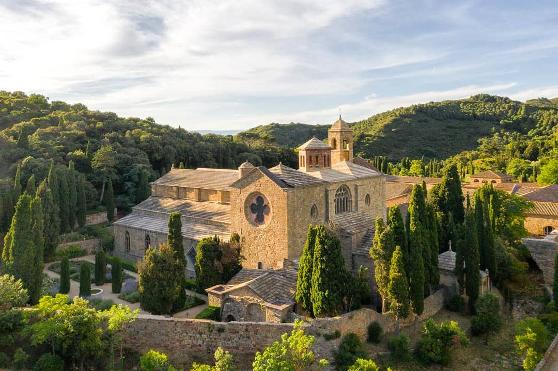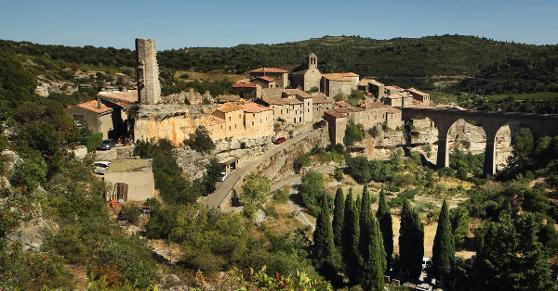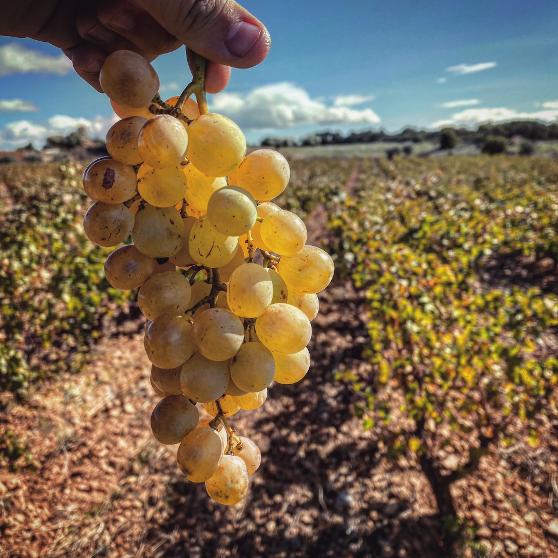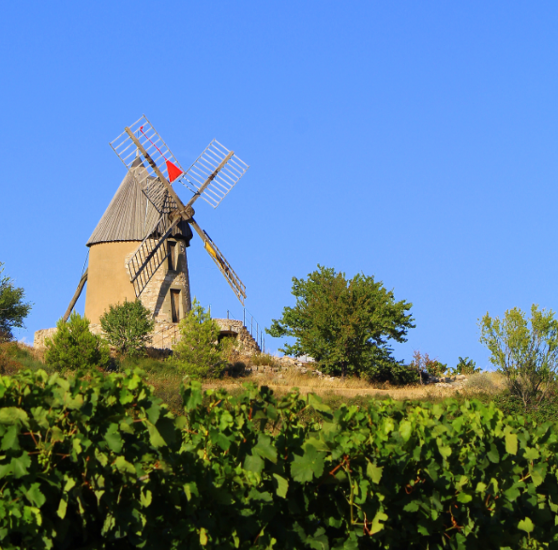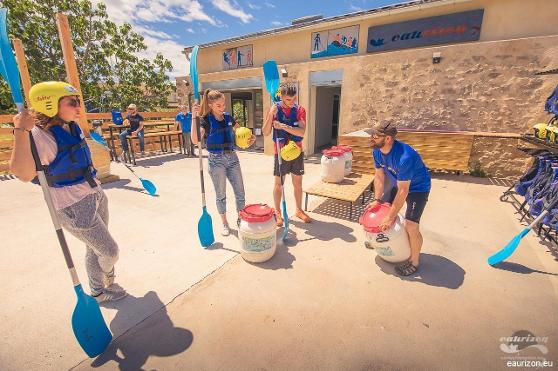 ©